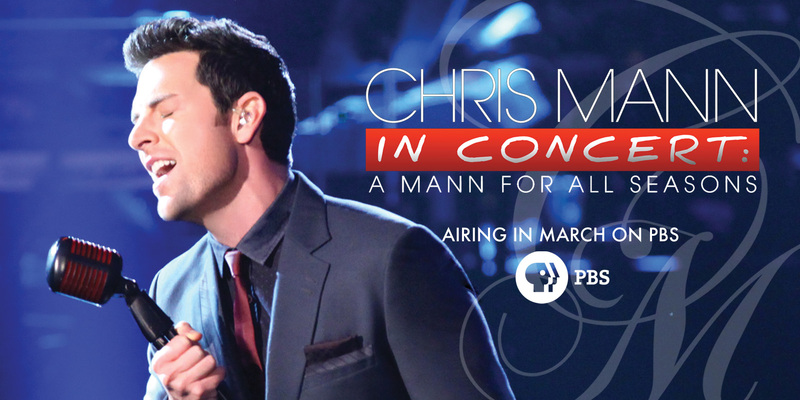 Chris Mann in Concert PBS Air Dates & Headlining Tour
I'm getting really excited for my new special, Chris Mann in Concert: A Mann for All Seasons to launch nationally on PBS starting March 2! I'll be traveling to a number of PBS stations across the country in support of their local fundraising efforts around my program.
I hope you'll tune in to watch and help support your local PBS station! My album Roads, the live soundtrack of the concert and the program on DVD will all be offered in support of your pledge. You can find a full list of air dates of participating PBS Member Stations for Chris Mann in Concert: A Mann for All Seasons below.
In addition, I'll be heading out on the road for my first headlining tour!
PBS stations in cities with a concert date will offer a limited number of tickets and Meet & Greet packages, including some of the verybest seats!! Visit the events section for a full list of dates and Meet & Greet package details.
Your support of my music and special PBS programming means so much to me, and knowing it helps keep non-commercial, quality and creative musicprograms alive on PBS makes all the difference in the world.
Thanks to all the MANNfans out there for taking this journey with me and making these experiences extra special.
Hope to see you all on the road!!
Chris
| Channel | Date | Time | T.Z. | Market |
| --- | --- | --- | --- | --- |
| KVCRDT | 7/7/13 | 2:00:00 AM | PT | Los Angeles |